Searching for the Vikings
August, 2017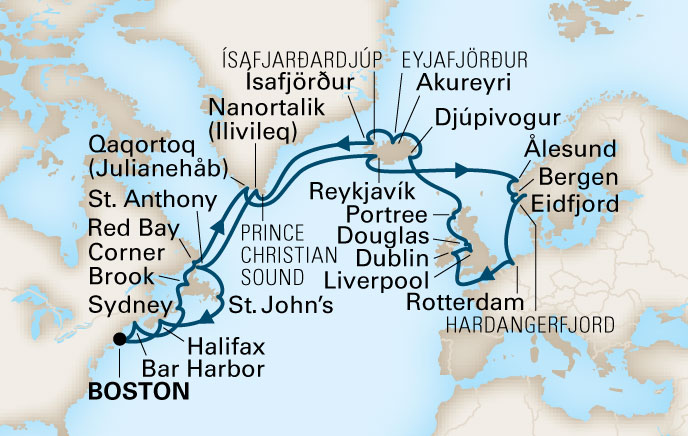 Prologue
My wife and I are crazy. Well, more accurately, I'm crazy and she's very crazy. I mean travel crazy. When I first met her, almost two decades ago, we told each other that we loved to travel. I didn't realize at the time what exactly she meant by that.
Before we met and I fell madly in love, I had been to Europe several times, to France, Italy, Germany, Switzerland, Holland and Great Britain, mostly on business. Since we met, we have been on many, many trips.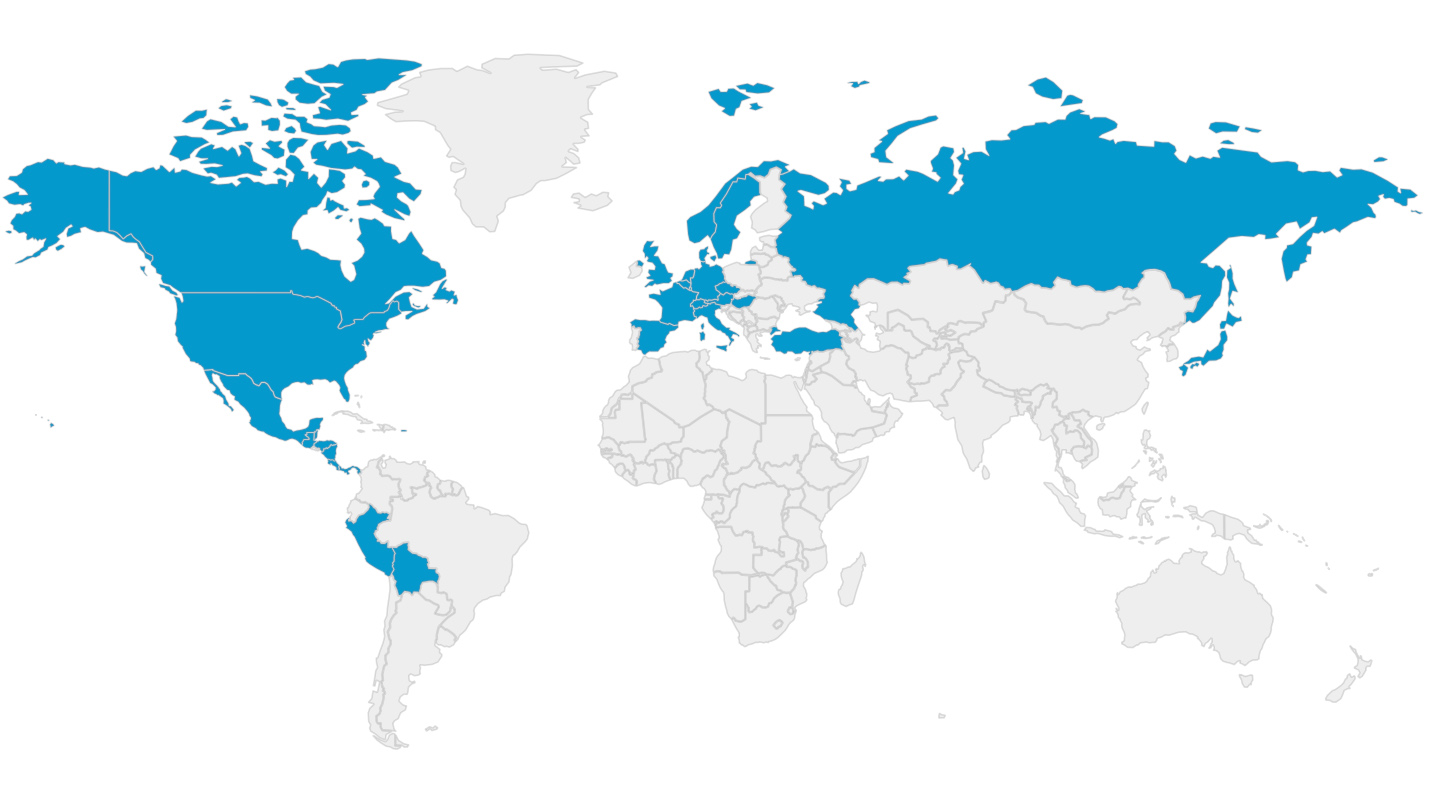 We have driven extensively all over Europe and have been to every country in Western Europe except Portugal, Ireland and Greece, some several times, and almost all for more than just a few days. Also, we have been to Russia, Turkey, Hungary, The Czech Republic, Japan, Peru, Bolivia, Mexico, and several countries in Central America. We have also been to a lot of the US, including lengthy driving trips down the East coast, down the West coast and almost all the way across. The list so far includes 53 trips, 36 different countries and 361 different cities and towns. Recently we have been on two cruises, one, our first cruise, went from New Orleans to the western Caribbean, where we saw lots of Mayan ruins. The second was through the Panama Canal.
However, my wife has been crazier than me. She has been to China, Tibet, Indonesia, Armenia, Azerbaijan, Kazakistan, Turkmenistan, Uzbekistan, and several other 'stans'.  She currently has a tour already booked that will take her to Jordan, Israel and Palestine for a month, and another one that goes to Dubai, Qatar and Oman. So obviously, she's a much more adventurous traveler than I am. I like luxury hotels in first-world countries. She doesn't have a problem with third-world countries and will cheerfully sleep in a Yurt on the Mongolian tundra (she really, really wants to do this, but hasn't yet). So it's very surprising that the idea for going on this cruse was mine.
I was searching the web for a cruise that was going to interesting places, because we both are sightseers rather than relaxation buffs. I find that I like cruising because it eliminates the hassle of checking in and out of hotels, packing and unpacking bags, searching for a decent place to eat, etc. However neither of us wants to just sit in the casino (we don't gamble) or the bar or the pool. Then I came across the 38-day Holland America "Voyage Of The Vikings". The itinerary was unbelievable.
The cruise starts in Boston, and stops in …
Bar Harbor, Maine,
Sydney, Nova Scotia,
Corner Brook, Newfoundland,
Red Bay, Labrador,
Qaqortoq, Greenland,
Reykjavik, Iceland
Alesund, Norway,
Bergen, Norway,
Eidfjord, Norway,
Rotterdam, The Netherlands,
Dublin, Ireland,
Liverpool, England,
Douglas, Isle of Man (UK)
Portree, Isle of Skye, Scotland,
Djupivogur, Iceland,
Akureyri, Iceland,
Isafjordur, Iceland,
Nanortalik, Greenland,
St. Anthony, Newfoundland,
St. John's, Newfoundland,
Halifax, Nova Scotia,
…and back to Boston. Whew! See, I told you we were crazy. This ponderous document is my attempt to describe the journey for my readers. You see, writers must delude themselves that they have readers. I'm absolutely certain that I have a plethora of devoted fans who wait patiently for each of my fascinating pearls of wisdom and then devour them, repeatedly. I told you I was crazy.
So, we booked the cruise. It was a lot of money. I mean a lot of money.  Much more than we have ever spent on a single trip. But we are getting to the age where if we don't spend our savings, we'll never get to enjoy them, so here we go.
Once we bit the bullet, did the deed, pulled the ripcord, burned the bridge (excuse me, a slight case of cliche hiccups), we went somewhat overboard, no cruising pun intended, doing research. We both like to research things on the Web, but this time I think we went a bit nuts. We, especially me, read every article and blog about the cruise, the ship, the cruise line, the ports, the sights at each port, the excursions, cruising tips, cruising stories, etc. We downloaded walking maps of the various ports. We researched places to have lunch in some of the ports. We stared at photos of the ship and the ports. A good word to describe us might be obsessed. The problem might be that there was way too much time between booking and going. As I write this, it has been eleven weeks since we booked the cruise, and we still have five weeks before we go.
(…time passes, as it likes to do…)
It is now four days until C-day. Waiting has been horrible. We (or perhaps just I) have read everything I could find on the cruise, the cruise line, the ship, the ports, the countries, cruising in general, etc., etc. We have made lists of things to pack and things that need to be done before we go. We have shopped for things like "head nets," to deal with the possible black flies and mosquitos in Canada, Greenland and Iceland, walking shoes, rain gear, insect repellant, and more. It is highly probable that much of what we bought will never be used. One reason we went crazy might be that we aren't flying on this trip and so we don't have to worry about luggage allowances and TSA security checks. The next four days will go exceedingly slowly.