Searching for Chili in the Southwest
More ramblings and trivia written on a trip to Nevada, Utah, Colorado and almost Arizona
September, 2013.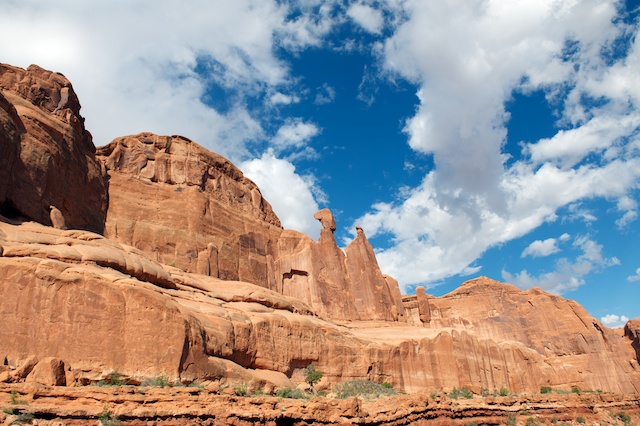 Day 1 - September 12 - Getting there
We had decided that we wanted to do a short road trip to the southwest to see some of the famous national parks in the area. We have been discussing and planning a 'cross country' driving trip for a while, but we couldn't really devote the time to do that yet, so this was sort of a dress rehearsal. This time we didn't fly our nemesis, Gamma Airlines (the name has been changed to protect the guilty, or maybe to protect me from a lawsuit), but chose Alpha airlines (yet another pseudonym) which we had used a lot a while ago. I had, several years ago, sworn to never fly on an airline that had declared bankruptcy. If I stuck to that now, we'd be heading out on our pogo sticks, since every US airline has gone bankrupt. It's part of their business plan, or something like that. Anyway, except for the usual very uncomfortable, hard, non-reclining seats, the flight was uneventful. It even took off almost on time.
We arrived in Las Vegas about 8 o'clock in the evening, Las Vegas Time, which was eleven New York Time. I still have 'gold' service with a major rental car company, so we were able to bypass the line and go straight to the car, since they have an electronic sign which had my name and next to it a parking spot number. When we found the car, we were dumbfounded. I had reserved a compact car - the example they gave on the web site was a Toyota Corolla. Parked in the spot was a gigantic Kia SUV! It didn't have a trunk, just an area behind the third row of seats. We wouldn't be able to stop anywhere with our suitcases in the car because they would be completely visible. We asked a young woman who was driving around the parking garage in a golf cart (we assumed she was an employee) and she said we could find a smaller car in a different section, and that it was no problem. So we went and ended up with a red Chevrolet Impala. Not great, but better than the giant SUV. We put our bags in the trunk, figured out how to deal with the lights, etc. of the car and left the rental car lot.
Later we discovered some interesting details about the Chevy. Both Donnie and I have Honda Civics, so we assumed that the Chevy would, being a larger car, would have similar features and 'stuff'. Nope. Here's a list of items standard in our (low end) Civics:
Indicator on the instrument panel that the lights are on: Nope
Readout on the instrument panel of the outside temperature: Nope
Letters next to the Transmission Lever indicating Drive, Neutral, Reverse, etc.: Nope
iPod or other music player integration: Nope (well there was a little Aux jack, which I had thoughtfully brought a compatible cable for)
Parking Brake Lever: Not really. There was a parking brake, but it was a pedal on the floor that you had to push once to turn on, and again to turn off. Since there was no indication on the instrument panel that the parking brake was on, it was sufficiently inconvenient that we rarely used it. This meant that when you put the transmission into Park and took your foot off of the brake pedal, the car would roll about a foot before the transmission would 'lock' into Park. Donnie would sometimes have one foot on the ground when this happened. Nasty.
Trip Odometer: Don't know. There were some weird buttons on the dash with strange symbols on them, but we were afraid to push them. One of them might have been a trip odometer button.
We finally figured that this must have been an older Chevy Impala, which would explain its lack of 'modern' features. Nope. It was a 2013 model. Way to go General Motors! Well, it did have one redeeming feature: It was Red.
We drove to our hotel. It was about 10 o'clock, which was 1 AM body clock time, so we were pretty tired. The hotel we chose (OK, I chose it. I like luxurious hotels.) was the Four Seasons. It is a very fancy, elegant hotel, which is actually located on the top floors of the Mandalay Bay hotel and casino. It was really quite inexpensive for a five star hotel. It was one of several I had researched online in Las Vegas that advertise themselves for non-gamblers and families. Most large hotels in Vegas have huge casinos that you must walk through to get to your room. The Four Seasons has no casino, and has a separate entrance from the Mandalay Bay, even though it's in the same building.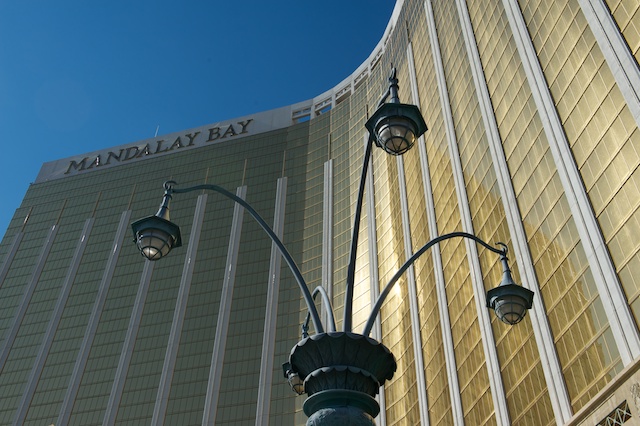 The Mandalay Bay property is immense. It contains the Mandalay Bay hotel, which has 3,309 hotel rooms, 24 elevators and a casino of 135,000 square feet, along with another separate hotel called THEHotel (What a silly name) which has 43 stories and 1,120 suites. The property also has Mandalay Beach which is an 11 acre pool area with three heated pools, a wave pool with connecting pool for small children, and a lazy river that features a small waterfall. (All of the above detail was 'borrowed' from Wikipedia. I am not embarrassed by this.) I won't give all the details, but I'll just mention that there is also a convention center, an events center, an aquarium, and a very, very large parking structure.
We checked in and went to our room. The Four Seasons, as you might expect, was elegantly decorated and very clean and nice. So was our room. We had to wait a few minutes for our bags to be brought up, which seemed like an eternity because we were so tired, but we finally got them and went to sleep.
Day 2 - September 13 - Las Vegas, Springdale Utah, and Zion National Park
We slept fitfully, neither of us knows why exactly, and got up late (NY time). It was actually early Las Vegas time. We decided to dress quickly and go down and explore a bit and have breakfast and then come back to the room later to shower and pack. We went down to the Mandalay Bay level and explored the huge lobby and even huger casino.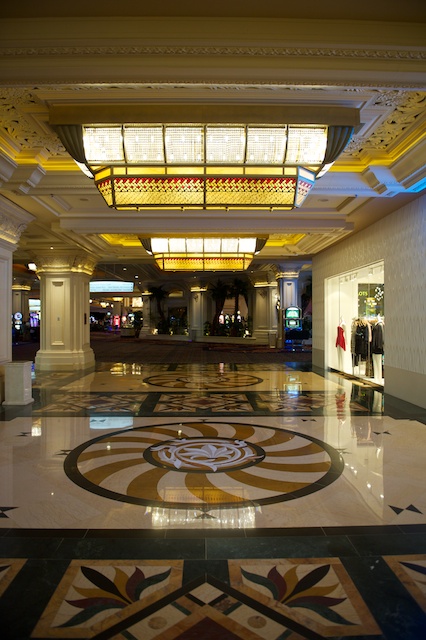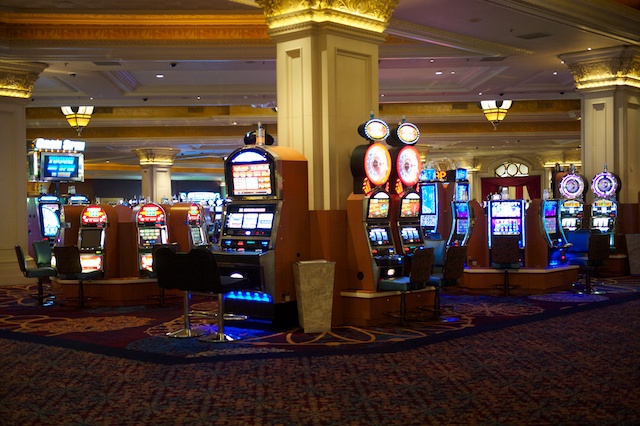 Donnie hadn't been in a Las Vegas casino in several decades (neither had I actually), so she was fascinated, even though neither of us gamble. We have no moral problems about it. We're just not interested. I know too much math. In fact, I recently heard a story, probably apocryphal, that some big casino hotel in Vegas had booked a convention of statisticians and was shocked to discover that none of them gambled.
We wandered around the casino a while. It was so large that you literally couldn't see the end of it from the middle. Then we picked one of the restaurants just off the casino to have breakfast.
We then went outside to explore a bit more and walked next door to the Luxor Hotel, which is a giant black pyramid, with a giant sphinx at the front of it, forming the entrance. We went in and were greeted by Egyptian statues and motifs everywhere. The casino was smaller than the one in the Mandalay Bay and the general look of the place was less elegant and a bit tacky (OK, very tacky). We were in Las Vegas after all.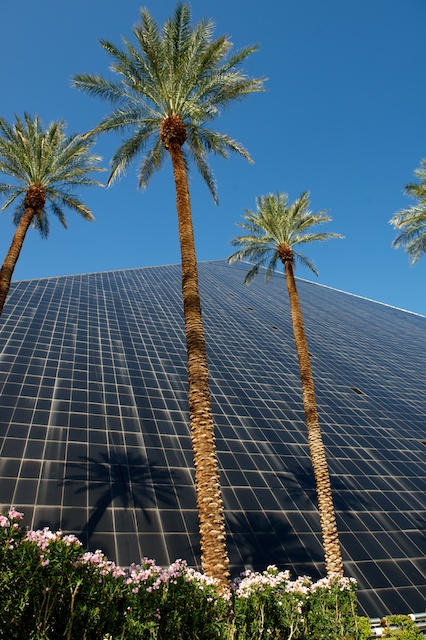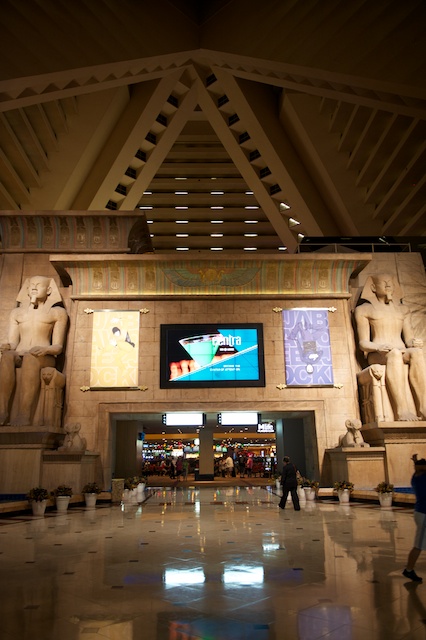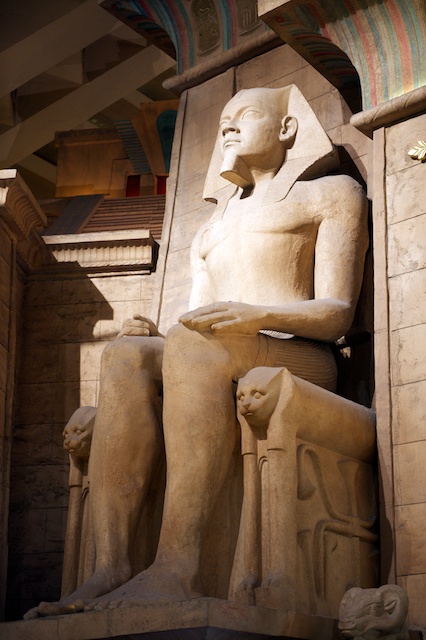 We walked back to the Mandalay Bay via an indoor shopping area that connected the two hotels. We walked back through the casino, back through the Mandalay Bay lobby, down to the Four Seasons lobby and took an elevator to our floor and went to our room to shower, change, and pack. We retraced our steps, dragging our heavy suitcases and carry-on bags behind us, and checked out and then slugged through the two huge lobbies, through the huge casino, through the restaurant area, and through the very huge parking garage and wearily arrived back at our rental car, which happily, was still there.
We left the parking garage and, since Donnie was interested, drove down 'The Strip", which is actually called Las Vegas Boulevard. We passed all of the major hotels, including the Luxor -- a giant black pyramid; the Excalibur -- a giant medieval castle; Caesar's Palace -- a giant ancient Roman palace; the Bellagio -- a giant, uh, hotel; New York New York -- a giant replica of ... you know; Paris -- a giant replica of ... you know again; the Venetian -- a giant replica of ... Venice, of course. We passed many, many giant hotel/casinos; many, many shops, many, many restaurants, and of course, many, many, many people, even though it was quite hot outside.
I have no idea how many thousands of hotel rooms there are in Las Vegas, or how many acres of casino space, but I am always amused to think of all the vacuuming that must go on there every morning.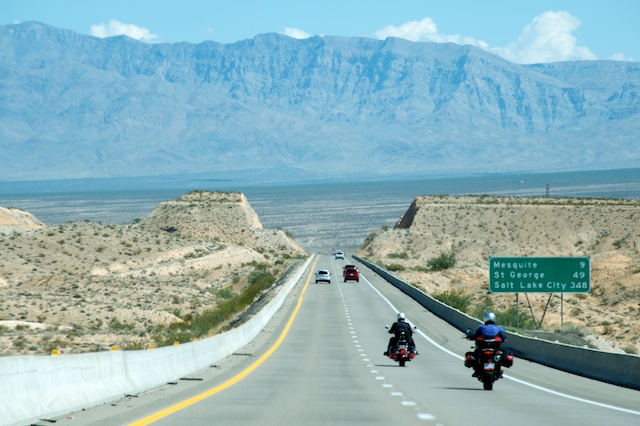 Eventually we drove along Las Vegas Boulevard to the end where we got on Highway 15 north heading for Utah. Not far outside Las Vegas, we were in the desert. There was just sand and scrub brush and not much else. What a change! The desert was only about 15 minutes outside of all the glitz.
After a little while, we started seeing mountains, fantastic rock formations, canyons, and unbelievable scenery. Soon we arrived at the little town of Springdale, Utah. It is just outside the entrance to Zion National Park and has about 15 hotels, and several restaurants and shops, but the surrounding mountains of dirt and sand and rock are an amazing backdrop to everything in town. The town exists solely because of the park. I imagine that during the winter, the town is probably almost deserted.
We found a hotel and checked in, and then after resting for a few minutes we went out to drive into Zion National Park. Route 9 in Utah goes right through the park. You even have to pay the park entrance fee even if you are just passing through. We didn't even have to do that, since several years ago we purchased a senior pass to the national parks. Any American resident over the age of 62 can get one. It costs $10, covers an entire carload of people, and is good for the rest of your life! What a deal. Most of the national parks charge $25 for a car to enter the park. We can enter as many national parks as we want as often as we want for the rest of our lives! Wow!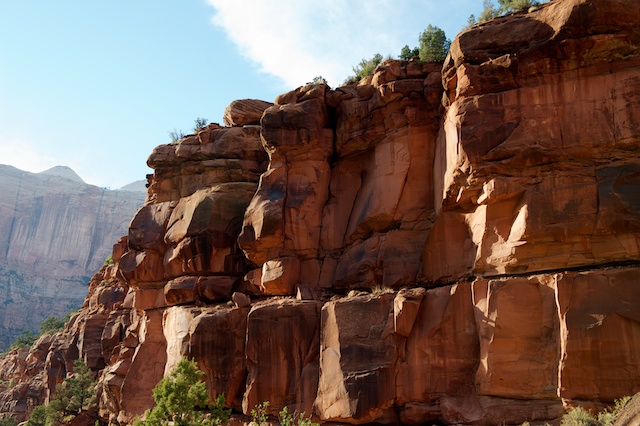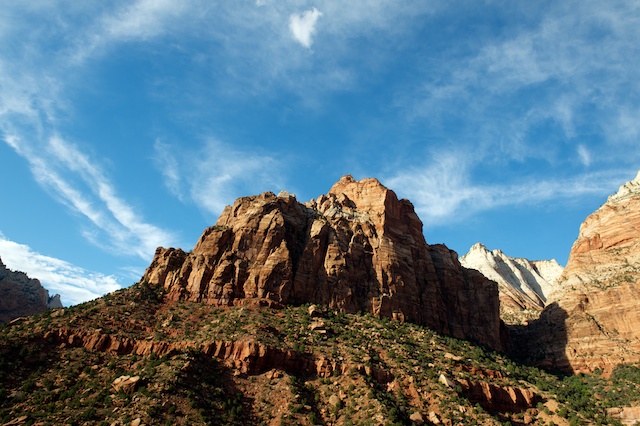 So we breezed through the park entrance and were on the lovely, twisty, windy, narrow two lane road that wound through the park. One interesting thing about the road that instead of being paved with blacktop or concrete, it was paved with some reddish substance that seemed to blend in with the color of the scenery. We wondered if this had been done deliberately. We later found out that they use ground-up local rock (which, of course, is mostly red) mixed with asphalt to pave the road in the park.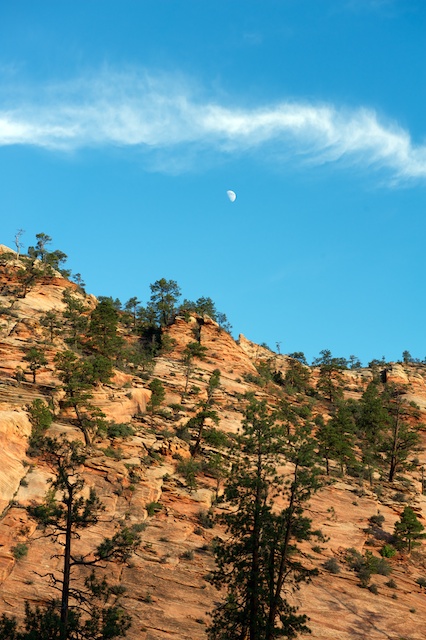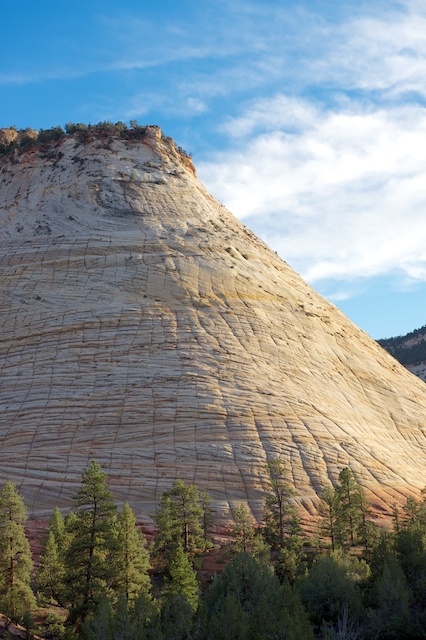 The scenery was indescribable, but I will foolishly attempt to describe it: Sheer red rock cliffs and fantastic shapes and colors of rock, rising straight up from the road. We had deliberately chosen to visit the park in the late afternoon, so the low angle of the sun was ideal for viewing the rock formations and of course for taking pictures. Late afternoon, or early morning are the best times for landscape photography. In the middle of the day when the sun is overhead is a terrible time for pictures as there are no shadows to define the landscape and bring 'snap' to the images.
We drove around, stopping at many lookouts and taking lots of pictures, until the sun had set and it started to get too dark to take pictures. At one point, while driving back through the park, a car in front of us was stopped with its emergency blinkers on. I stopped behind it and when it became obvious that it was not moving I started to go around it, only to discover that it had stopped because there were a pair of bighorn rams on the road in front of it. I backed up behind the car again, and Donnie took some pictures of the two rams, and then I noticed that alongside the road, down in a small canyon was an entire herd (maybe 20 or so) of bighorn sheep. We watched and Donnie photographed the animals for a few minutes (I was driving), as did the people in the cars that had stopped behind us. The drive through the park was a wonderful experience, and incredibly different from our journey down 'the strip' that morning. What a contrast!
After getting back to Springdale, we had a very good dinner of Tex-Mex food at a little place that was housed in an old gas station! I had a Chicken Enchilada covered in a fantastic green chile sauce. My first chili of the trip! After dinner we went back to the hotel, where I am currently writing this epic document.
Day 3 - September 14 - Zion National Park and Springdale Utah
This morning we got a late start. The hotel we were at was fully booked so we had to find another room in town and change hotels. We searched online and found a room and booked it. We checked out of our current hotel. and started to drive to the park entrance, however when we got close there were signs indicating that there was no parking available in the visitor center and telling people to park in town and take the shuttle bus to the park. So we had to drive back to town to find parking. We had trouble finding on-street parking so we went and parked in the new hotel we had booked and then we took the shuttle bus.
It turned out that you had to take one shuttle bus from the bus stops in town to the park visitors center where you had to switch shuttles to a park shuttle. During our ride, the shuttle driver pointed out a rock climber on one of the very high, very sheer rock walls. He said that the climb was probably a two-day climb and that the climbers anchor themselves by a rope to the wall, and sleep in a sort of hammock hanging from the cliff. I think I prefer a king bed in a five-star hotel.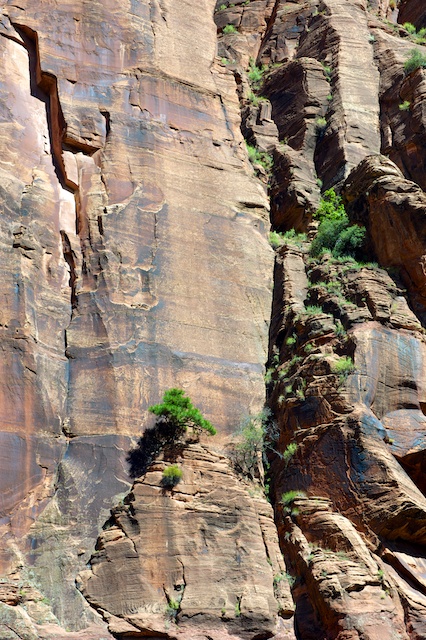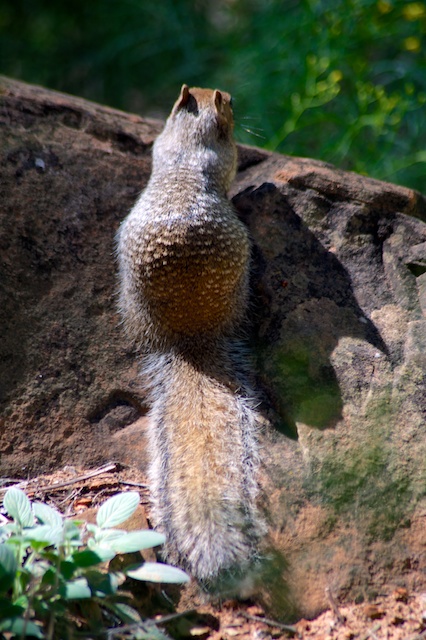 We took the park shuttle to the last stop where we walked along the riverside trail. We saw towering cliffs of red rock and magnificent scenery. We both took lots of pictures, which we later discovered are incapable of showing the majesty of the scenery. We also saw some squirrels, and some mule deer. After walking for a while, taking pictures like crazy, we took the park shuttle back a few stops to the Zion Lodge. We had lunch in the lodge restaurant, avoiding the crowds at the snack bar.
By this time we were getting tired so we took the park shuttle back to the visitor center, and switched shuttles again to go back to town. During our park shuttle ride back to the visitors center, the shuttle driver was a man about our age who told some humorous anecdotes during the ride and was very friendly and helpful. When we were waiting for the town shuttle, the same driver was in the waiting area, so we thought he was going to take the town shuttle home for the day, but it turned out he was taking a shift as a driver for the town shuttle, and was our driver for the next leg of our trip back to town. He joked that he kept turning up like a bad penny. Unfortunately for me, he dropped us off in town just in front of a Rock Shop. Donnie spent the next forty minutes looking at rocks to buy as gifts for the granddaughters. Fortunately, the rock shop had a shaded front porch with a rock slab bench that I could sit on while I waited.
We then checked into the hotel we had booked online that morning. Donnie wanted a room on the second floor, for a nice view of the red cliffs out of the window (there were several buildings, each with two floors) but there were no elevators so we had to lug the bags up some steps and then walk around the outside walkway of the building until we found our room. It had a lovely view of some construction equipment.
We rested in the hotel the rest of the afternoon, and did our usual photo and computer chores: writing our journals, updating blogs, backing up photos, etc. We then drove to a restaurant called Wildcat Willies where we had a mediocre expensive dinner, with poor service. Yay!